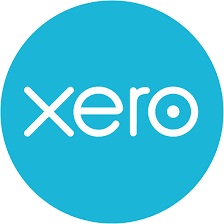 With Xero, we can collaborate with you and your business easily, automate tasks and access your client records at any time. Xero is a powerful online accounting software solution that helps things run smoothly and with your records tidy…
If you're new to Xero or have staff that need extra support specifically for your business, we'd be the perfect choice to ensure they're trained up and utilising the software in the most efficient way.


Online accounting software that supports you and your business.
Get ahead of the deadlines. Our simple, smart accounting software has got Self Assessment for sole traders and MTD covered. From invoicing to expenses to taxes (VAT and payroll) – discover QuickBooks today.
Self Assessment, VAT, payroll and construction taxes (CIS) – there's no drama about deadlines when all your info's already in QuickBooks. Say goodbye to paper receipts – we'll extract the info you need from a photo. Track mileage automatically too and save hours at tax time.

FreeAgent is Award-winning accounting software for small businesses. Nail the admin, take care of self-assessment and see the bigger picture. Run your entire business from anywhere.
Snap an expense, fire off an invoice, check your cash flow, stay on top of your tax. Take care of business, anywhere. Contact us today if you would like to set up some training with the Zen team, we'll be happy to help.


Hubdoc extracts key information from your receipts, invoices, and bills. No more data entry, no more filing. Like a great personal assistant, it helps speed up your processes internally when it comes to looking after your statements.

1tap receipts have been created to support productivity. It's straightforward, intuitive and makes running your business much easier. Whenever you have a receipt, either paper or digital in an email, just photograph it with your mobile phone or forward on your email, then we do all the work for you.
1tap receipts helps to extract all the key information from your receipts, such as the amount, categories, dates and supplier then files them, ready for your HMRC Self Assessment form.